Terrace, Breakfast, Lobby Bar
---
The Terrace
At the highest point of the hotel, our sweeping terrace with views of the Mediterranean is where guests gather on warm summer mornings to savor the generous buffet breakfast surrounded by lush birds of paradise, white bougainvillea, and solanum flowers under the shade of natural cane awnings.
In the evening, the terrace is the perfect spot to unwind with a romantic sunset cocktail by candlelight. When the weather is cool, or if guests prefer privacy, breakfast can be ordered through room service at no extra charge.
Breakfast
Our breakfast features fresh and seasonal ingredients like orange juice, fresh fruit platters and kebabs, and baked goods hot from the oven, including our famed torta caprese, a traditional chocolate and almond cake from Capri.
We also serve a selection of cereals, charcuterie, cheeses, yogurt, and fresh pastries. Eggs, crepes, and pancakes are prepared to order at no extra charge.
Our Torta Caprese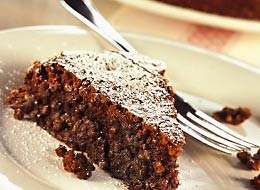 Torta Caprese is served each morning at breakfast and each evening as a dessert in all island restaurants, and is the most requested dish by our guests. Luckily, it is easy to prepare!
Ingredients:
250 gr. ground almonds; 200 gr. butter; 200 gr. sugar; 250 gr. chopped dark chocolate; 6 eggs; limoncello; powdered sugar.


Cut the butter into small pieces and bring it to room temperature. In a bowl, cream the butter and sugar together.

Add the eggs one at a time, beating well after each addition. Fold in the ground almonds and chopped chocolate.
Add a few drops of limoncello and mix.

Butter a 25 cm cake pan, then line the pan with parchment paper and butter again. Pour in the cake batter and bake at 180 degrees C for about 45 minutes.

Once baked, let the cake cool and then sprinkle with powdered sugar.

The cake is excellent for breakfast or dessert, served with a scoop of vanilla gelato!
Lobby Bar
Our Lobby Bar is the perfect spot to savor a selection of the finest labels from single malt whiskey to gin, grappa, and, above all, house cocktails prepared by our bartender, who can prepare classics and signature drinks made with local ingredients including lemons and other seasonal fruit from Capri.
Laura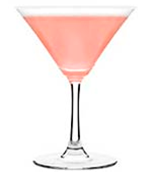 This cocktail is dedicated to grandmother Laura, founder of the hotel, and is a twist on the famous Champagne cocktail made instead with Italian Ca' del Bosco Rose'.
A complex drink combining Franciacorta with spirits and liqueurs.
This drink is perfect anytime, as an aperitif with its base of Franciacorta or for a nightcap with a variety of aromatic mixers.


Directions
Ingredients:
16 ml Cognac
8 ml Aurum (Italian orange liqueur)
8 ml Mandarin orange liqueur
48 ml Ca' del Bosco Rosè
Angostura bitters and sugar cubes!
Prepare directly in a martini glass.
Place a sugar cube moistened with a few drops of angostura bitters at the bottom of the glass, then add the Cognac, Aurum, and mandarin liqueur.
Finish with Franciacorta Ca' del Bosco and gently mix without touching the sugar cube, so the cocktail does not become too sweet.
Capri Spritz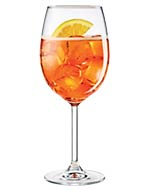 This cocktail is inspired by the classic Aperol Spritz, the most popular cocktail in Italy today.
Fresh mint and limoncello give our version an island touch!
Just combine all the ingredients in a large wine glass, for an easy and delicious cocktail!
Ingredients: 40 ml Aperol, 60 ml Prosecco Italian sparkling wine, 16 ml limoncello, fresh mint.